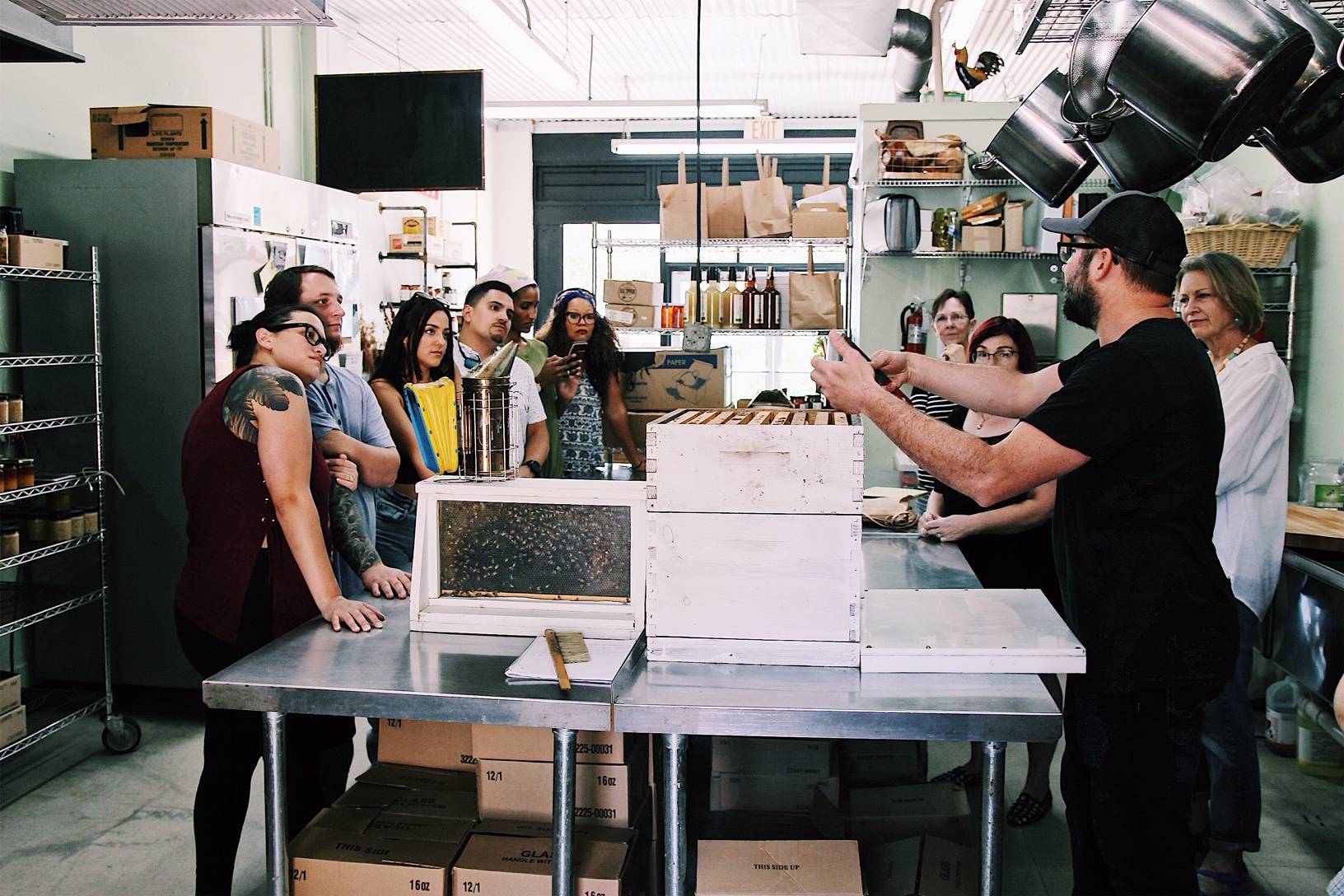 Intro to Backyard Beekeeping at St.Pete Ferments
Join Josh Harris, founder of Queen & Colony Bee Co., as he dives into backyard beekeeping 101! Attendees will learn the ins and outs of backyard beekeeping. With an observation colony, attendees will have hands on training on how a colony of honeybees works. Everyone will walk away with lots of new beekeeping knowledge as well a jar of local honey.
Where:
St. Pete Ferments
4922 8th Ave S
Suite A
St. Pete/Gulfport, FL 33707
When: Saturday, June 8, 2019 | 12 - 2 p.m.
$55 includes workshop + take home goods
drinks + small bites provided
Limited to 12 seats!
Saturday, June 1, 2019
9:00 AM 11:00 AM
Have you ever wondered about how honey is made? Do you have an interest in photography? Join us for a educational photo workshop with Josh Harris, owner of the St. Pete-based Queen and Colony. He will explain the honey-making process at one of his apiaries (bee farms) with photo ops as we learn.