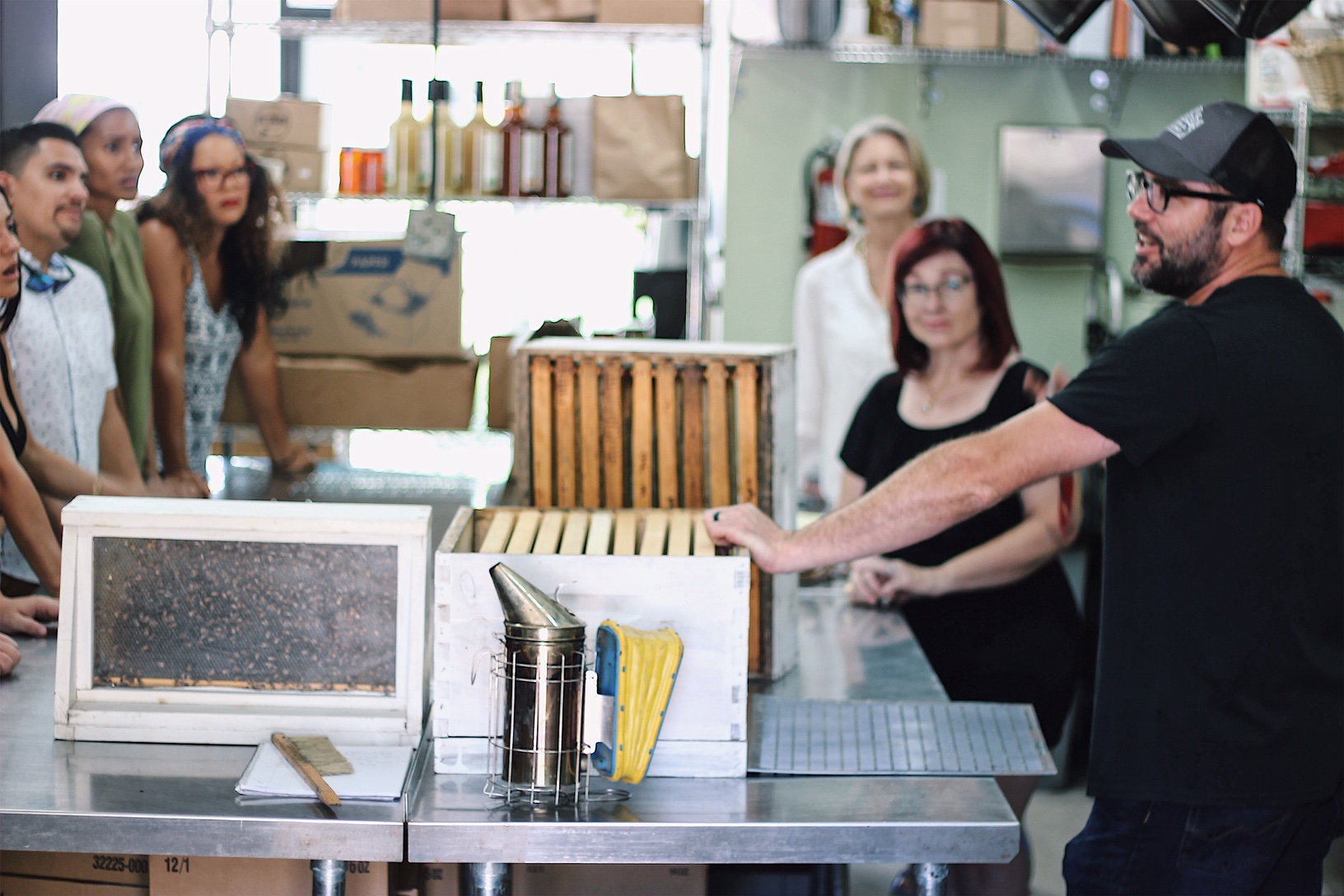 We love sharing our passion for how amazing honeybees are with others. We use our observation hive to teach students and adults all about how a colony of honeybees works and how important they are in our environment and for pollinating the food we eat. Interested in having us come to your school or event?
A fun way to learn about beekeeping and hive products with others in a cool indoor setting. Whether you are serious about starting beekeeping, or just curious to learn what is involved, our workshops are sure to be informative and educational.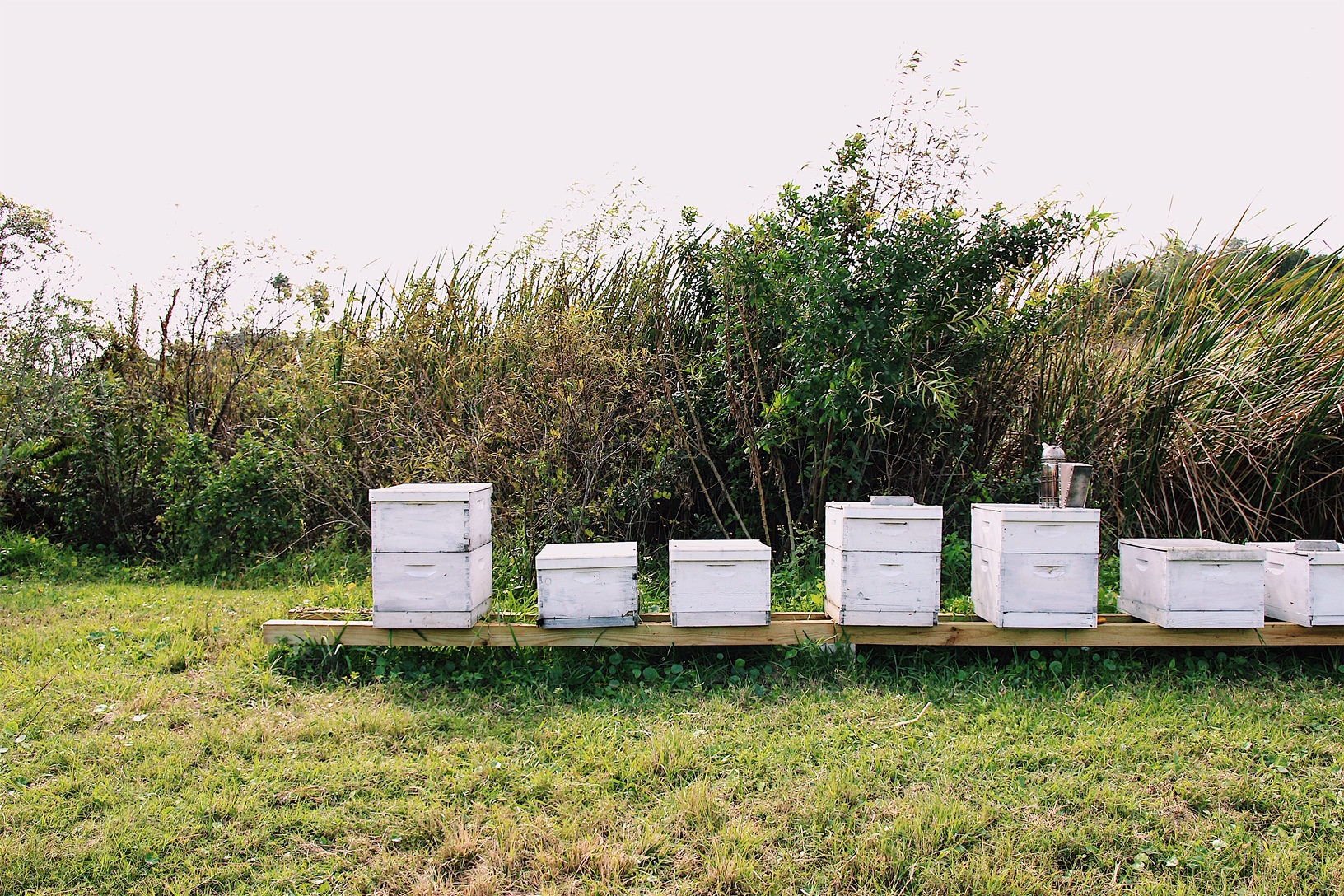 Have you always been curious about what goes on inside those white bee boxes you drive past on country roads. On our bee hive tours we unveil the mystery by getting you in a bee suit and touring one of our urban apiaries right here in St. Petersburg, Fl. You will get an inside look at what goes on in a colony of bees. It is sure to be an experience you will never forget!
Join Queen and Colony in their apiaries for hands on beekeeping training. Our boot camps are for beekeepers who are serious about taking their beekeeping skills to the next level. From beekeeping basics to queen rearing, our upcoming boot camps will cover topics that will benefit both the beginner beekeeper as well as the veteran beekeeper.